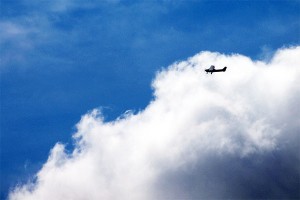 The Private Pilot Licence (PPL) allows the holder to act as the pilot in-command of certain kinds of aircraft.
Applicants for a Private Pilot Licence must be at least 17 years old and hold a valid JAR-FCL Class 2 Medical Certificate. They must also have specified theoretical training and practical training requirements laid down in JAR-FCL. At present this includes seven written theory examinations which combine the following:
Minimum of 45 hours of  flying training, including 10 hours' solo flying
5 hours of flying solo cross-country
A minimum of one solo flight of not fewer than 150 nautical miles with full-stop landings at two or more different aerodromes other than the aerodrome of departure.
A holder of this licence may not fly for remuneration. However, subject to national restrictions by a JAR-FCL PPL holder as well as several other requirements, a  JAR-FCL PPL holder may carry passengers who make a pro-rata remunerative contribution toward the direct cost of the aircraft operating costs.
A Flying Instructor rating may be included, subject to requirements under JAR-FCL (Amendment 5) being satisfied within JAR-FCL PPL, provided the applicant has successfully completed a number of additional examinations. A person giving  flying training may not be remunerated.