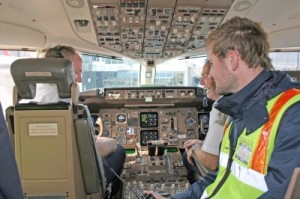 Instrument training when starting out, can be the toughest thing to get your head around but is one of the most important things to learn and be competent in.
The Instrument Meteorological Conditions (IMC) Rating allows you to pilot your aircraft in slightly bad weather conditions (where visibility is lower than visual meteorological conditions). The rating is designed to give you the skills to land in deteriorating weather conditions or if you can, divert to an area of better weather. IMC is a UK only rating*.
The IMC training** consists of a min of 15 hours (with a flying instructor), including 10 hours flying solely by the reference of the aircraft's instruments. The student will have to pass both a practical flight examination and a theoretical examination. The rating is valid for 25 months, in order to renew after this time a practical flight test must be passed.
*Because of changes in European aviation legislation coming into force in 2012 the IMC Rating may change or even be withdrawn.
**Specific experience requirements must be met before applying for the IMC rating.